J

ournal of 

D

iagnostic 

I

maging in 

T

herapy
Open Medscience provides a platform for open access publishing in the peer-review Journal of Diagnostic Imaging in Therapy (JDIT).  These published articles on nuclear medicine, medical imaging, diagnostic imaging and medical sciences will be available in HTML and PDF formats.
The JDIT peer-review process is coordinated by the Editorial Director to complete an initial assessment of your article within 3 days of submission.  If successful, the article will enter the peer-review process which should be completed within 28 days leading to a successful e-publication.
On publication, the article will be assigned a CrossRef DOI number and HTML CrossMark to indicate the current version.

JDIT is registered in the ROAD (Directory of Open Access Scholarly Resource) database.

JDIT articles are stored in the British Library, Internet Archive and PDF-Archive.

JDIT aims to maximise exposure of the published article throughout its extensive media links, used by Open Medscience.

JDIT provides an annual editorial review of the published articles, including article alerts.

JDIT adopts the COPE Code of Conduct for Journal Editors.  Code of Conduct for Journal Editors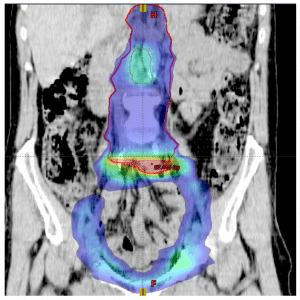 Citation: von Eyben FE, Joensuu T, Kangasmaki A, Kairemo K, Kiljunen T. Abiraterone and Volumetric Modulated Arc Therapy for Second Recurrence of Node-Positive Prostate Cancer – A Case Report. J Diagn Imaging Ther. 2014; 1(1): 73-80. CrossRef
Open Medscience is designed to offer a cross-media platform to take into account the technological advances in mobile devices.  This approach to the website design will make the submission and/or publication of  JDIT articles more accessible and user-friendly.
Open Medscience will share your article with the social media platforms such as Google +, LinkedIn, Twitter and Citeulike.
Citation: Vaalavirta L, Rasulova N, Partanen K, Joensuu T, Kairemo K. [18F]-Estradiol PET/CT Imaging in Breast Cancer Patients. J Diagn Imaging Ther. 2014; 1(1): 59-72. CrossRef

Citation: Ferrando O, Foppiano F, Scolaro T, Gaeta C, Ciarmiello A. PET/CT images quantification for Diagnostics and Radiotherapy applications. J Diagn Imaging Ther. 2015; 2(1): 18-29. CrossRef
At Open Medscience, we aim to improve the way research findings are addressed and communicated.  Therefore, JDIT will be open to any suggestions and are committed to working with authors, readers and editorial board members and reviewers to improve the future of open access publishing.