Open Medscience offers a writing service platform to produce search engine friendly content in the form of Blog Articles (1000+ words) on the subjects of medical imaging, diagnostics, nuclear medicine and theranostics.
It is well documented that adding a blog section to your website will drive valuable targeted traffic to your business.
Dr Sean L Kitson is a UK-based Copywriter and Editor ready and waiting to create quality SEO content for your website through Blog Articles 1000 + words!
Medical Imaging Writing and SEO Copywriting Services
The medical blog articles that Open Medscience provides for its clients are high quality, carefully researched, appealing and most importantly search engine friendly.  The finished medical blog article is then optimised using SEO PowerSuit, and Yoast followed by plagiarism software to guarantee that the finished article is exclusive.
Introducing your Blog Article 1000+ Writer
My name is Dr Sean Kitson, founder of Open Medscience which is based in County Armagh, Northern Ireland.  I provide content writing services to businesses in the form of articles known as 'Blog Articles 1000+.  I have a PhD in Organic Chemistry and Molecular Toxicology from the University of Newcastle-upon-Tyne, UK and my thesis was on the Mechanism of Carcinogenesis by Urethane.  During my studies, I also received a Postgraduate Diploma in Medical Physics and MSc in Science from the Open University, UK.  I am also an established carbon-14 radiochemist and my contribution to radiochemistry was acknowledged by winning the 2006 Wiley – Journal of Labelled Compounds and Radiopharmaceuticals – Young Scientists Award for the elaborate radiosynthesis of the Parkinson's drug apomorphine.  At present, I am a member of the Scientific Committee for the International Isotopes Society (IIS) UK group and Editor-in-Chief of Current Radiopharmaceuticals.  In addition, I have published over 50 articles including research papers, reviews, editorials in peer-reviewed journals including commercial and blog articles.
Blog Articles 1000+ for Medical Imaging & Healthcare Sectors
Take a look at some of my Blog Articles 1000+
Subjects
Contact us today regarding how I can help improve your Diagnostic Medical Imaging through Blog Article 1000+  content on your website!
We have:


Professional Indemnity Insurance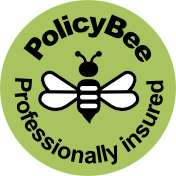 You Are Here:
Home » Blog Writing Service